Mityvac MV7300 Pneumatic Air Operated Fluid Evacuator with 2.3 Gallon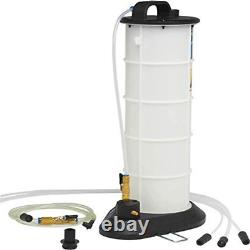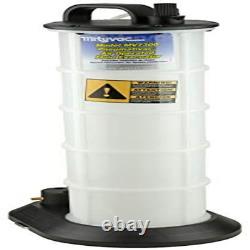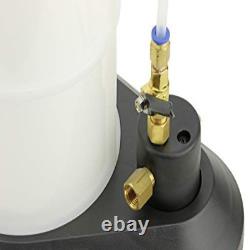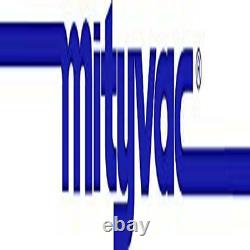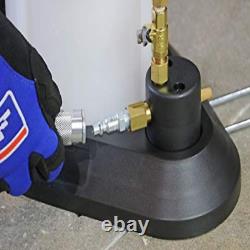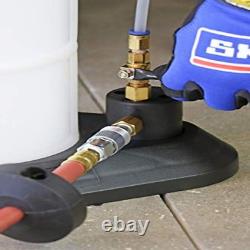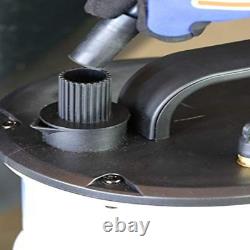 Mityvac MV7300 Pneumatic Air Operated Fluid Evacuator with 2.3 Gallon. Economical, accurate and simple method to find common causes of overheating. Pinpoints external leaks caused by loose clamps or leaky hoses, connectors, water pumps or radiators.
Diagnoses internal leaks caused by a blown head gasket or damaged block or head. Tests radiator and coolant bottle caps to ensure they are maintaining the correct pressure. Contains adapters to test the cooling system and caps of most U.
And Asian cars and light trucks, as well as many European vehicles. Mityvac is a brand of automotive diagnostic and service repair tools since 1971.
Beginning with the design and patent of a single hand-held vacuum pump intended for medical applications, its uses broadened to include automotive diagnostics and service as well as industrial and consumer applications. Mityvac fluid evacuators are ideal for removing fluids from small tanks and reservoirs. These units are lightweight and portable and include integrated reservoirs with capacities ranging from 1.9 qt. (1.8 l) to 2.3 gal. Applications include evacuating engine oil, coolants, transaxle grease and power steering, transmission and brake fluid from automobiles, motorcycles, small engines, boat motors, RVs, ATVs and machinery. The MV7300 operates on compressed air to create a powerful venturi vacuum for draining fluids from tanks and reservoirs. Compressed air hose attaches at base for stability.
Includes accessories for draining engine oil or transmission fluid directly through the dipstick tubes. Also includes brake/clutch bleeding kit (Model MVA7205) for vacuum bleeding hydraulic brake and clutch systems.

---