Air Belt Sander 3/4 x 20 ASTRO PNEUMATIC TOOL CO. 3035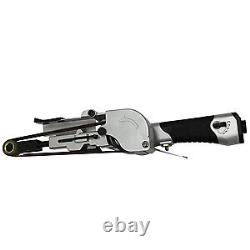 Increase pulley space for new thicker belts Unit comes with: 1 - Sanding Belt 80 Grit - 20 mm x 520 mm 1 - Sanding Belt 100 Grit - 20 mm x 520 mm Specifications: Free Speed: 16,000rpm Size of Belt: 20mm x 520mm Air Consumption: 4cfm Overall Length: 16.9 (430mm) Net Weight: 3.08 lbs. (1.4kg) Air Inlet: 1/4 Air Pressure: 90 psi. Our customers make up an exclusive network of successful business people who service and sell ls to the repair trade. Our inventory boasts a large variety of name brand products, stocking the most popular tool manufacturers from Acme to Znex. Our in-depth selection of inventory gives you the diversity your customers demand.
We have the experience and motivation that make the difference. AMCO Auto Parts, LLC has been striving to supply and support car enthusiasts around the world with the products and service they deserve. With the economy the way it is we understand how important pricing is. Here at AMCO Auto Parts our car parts have some of the lowest prices around. With that in mind you will not lose quality.
We offer auto car and truck parts from nearly 150 manufacturers. These companies are some of the most highly regarded in the automotive industry today. Our highly skilled staff is ready to answer any of your questions. We would like to thank our new and existing customers for their trust and support in our company. AMCO Auto Parts will continue to provide top notch customer service along with quality car parts and low pricing. Product images may not be vehicle specific.

---