3T Triple Bag Air Jack, Pneumatic 3 bag, lifting 16in capacity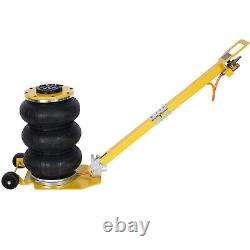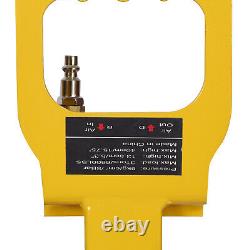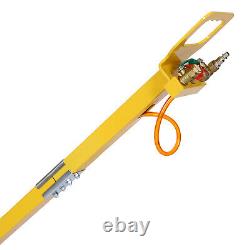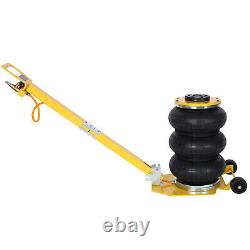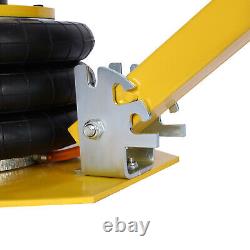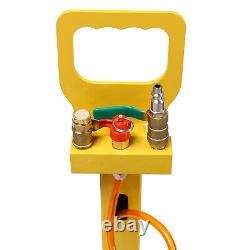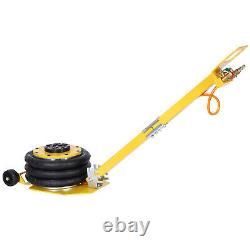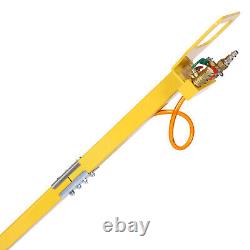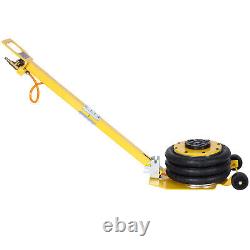 Labor-Saving Jack: The pneumatic jack capacity: 6600 lbs/3T. It only takes 3-5 seconds to lift. Our triple bag jack is the easiest and fastest way to make the car lifted.
Heavy Duty Construction: Our pneumatic jack is a high-strength steel that makes the whole body sturdy and durable. Highly sealed airbags will not leak or be scratched.
In addition, our wheels are better suitable for all-terrain, helping you maintain your car anytime, anywhere. Secure Usage: First, keep the red valve closed, open the green valve, and input the compressed air; when inflating to the height, turn off the green valve.
After use, open the red valve to bleed off air. The relief valve in the middle ensure the injected gas is not excessive to ensure the security of the use process. Portable Handle: This airbag jack has a long handle, which makes the jack easy to move and use.
And this handle can be disassembled from the middle, saving space and making it suitable for you to keep in your trunk. Wide Application: The quick jack car lift is suitable for the situation where a single wheel needs to be lifted in soft terrain or muddy roads for family-used cars, minivans, SUVs, and off-road vehicles.

---