10L ATF Pneumatic Transmission Fluid Pump Extractor Dispenser Refill Tool kit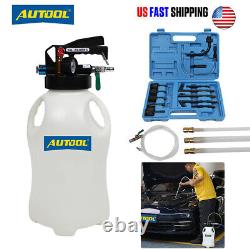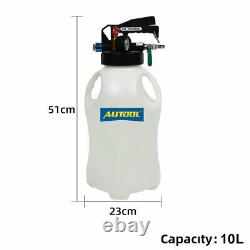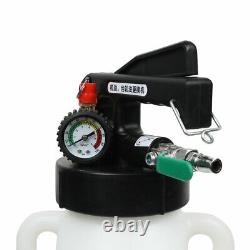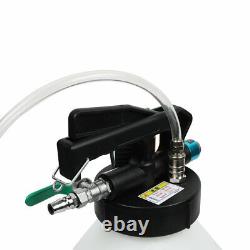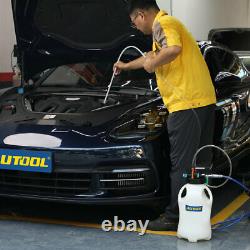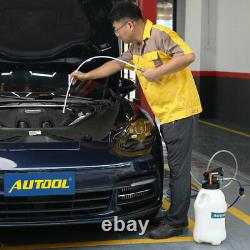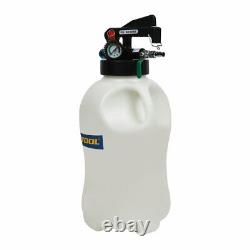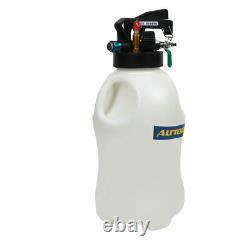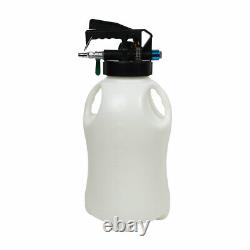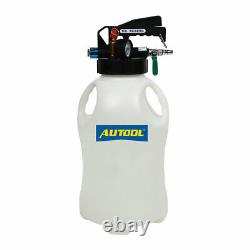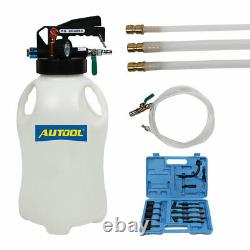 Net weight: 4.1kg Size: 512329 (cm) Type: Pneumatic gearbox oil changer (uncharged) Purpose: oil change Rated air pressure: 2.8-12bar Maximum capacity: 10L Temperature range: -3F? 140F Material: copper/plastic Mainly applicable to: For Mercedes-Benz, BMW and other models. Pneumatic oil change tool set allows two-way operation of oil suction and refueling, quick and sparkless. The consistent conversion of the 2-way control valves (blue screw valve and air inlet ball valve) on the pump assembly to achieve the conversion between extracting and dispensing, very easy.
10L capacity pneumatic air suction pump will help you quickly change (pump/distribute) the vehicle's ATF oil, 10L capacity reservoir with volume guide for reading and controlling fluid more easily. Application for 15PCS ATF Adapters. ATF101 (1/8-27) Compatible with For Ford. ATF102 Compatible with universal For BMW, Nissan, Honda, etc.
ATF103 Compatible with For Audi, VW, Skoda. ATF104 Compatible with For Porsche, VW, Audi. ATF105 (M10 x 1) Compatible withFor VW, Mini Cooper, Audi.
ATF107 (M22 x 1.5) Compatible with For Audi, VW CVT. ATF108 (M18 x 1.5) Compatible with For Skoda, VW.
ATF109 (M12 x 1.5) Compatible with For ALTIS 2010 BENZ 722.9. ATF110 (M30 x 1.5) Compatible with For Skoda, Audi, VW.
ATF111 (Universal Flexible 300mm) Compatible with Honda, Kia, Hyundai, etc. ATF112 (M8 x 1) Compatible with Nissan, Infiniti. ATF113 (M18 x 1.5) Compatible with Toyota, Lexus. ATF114 (5/16-24UNF) Compatible with VOLVO.
ATF115 Compatible with Universal (Flexible Hose).

---